Offensive Beauty Moments of 2015
From Cosmopolitan's listing of mostly black models & celebrities in examples of  trends that "need to die" to instances of Cultural Appropriation at Fashion shows, we reflect on Offensive Beauty moments in 2015 that we hope will be less likely to occur in the New Year.
Moment 1: Giuliana Rancic comments about Zendaya's dreadlocks
Giuliana Rancic got rightfully vilified by many when she described Zendaya's cute faux locs hairstyle at the Oscars Red Carpet, as smelling of "weed or patchouli oil".  Zendaya's loaded response posted on Instagram, made her many new fans as she highlighted the impact of negative stereotypes about black hairstyles and gave examples of women rocking locs who contradict these stereotypes.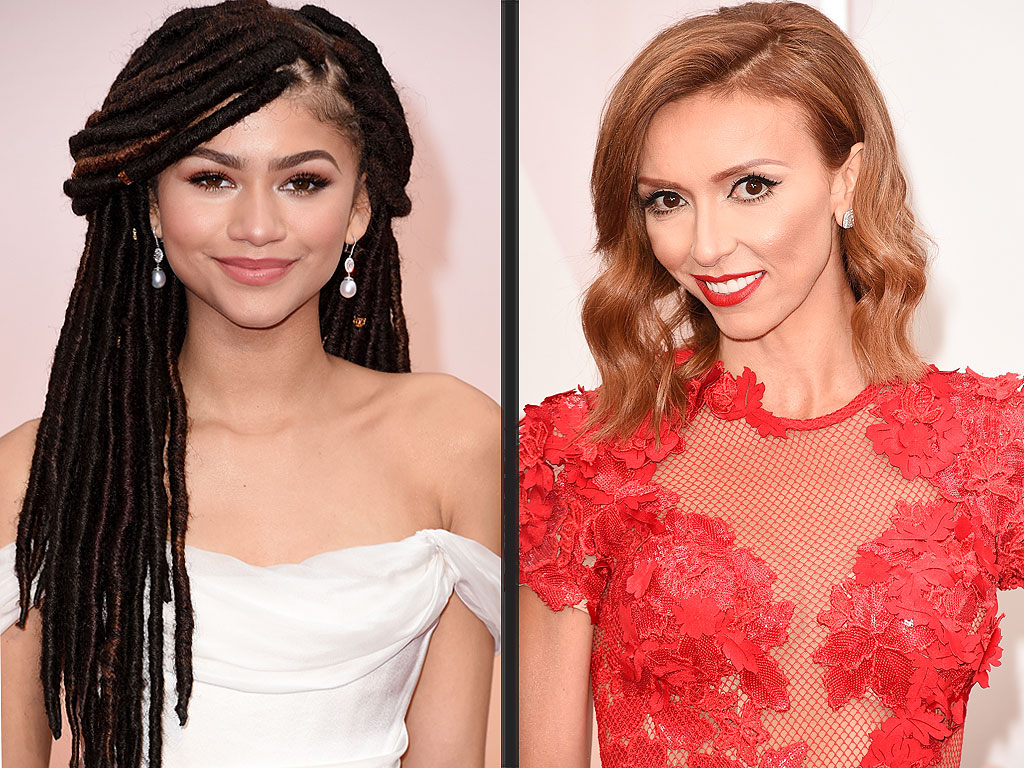 "There is already harsh criticism of African-American hair in society without the help of ignorant people who choose to judge others based on the curl of their hair" shared Zendaya, in her post.
Moment 2: White girls in cornrows at Valetino's  "African-Inspired" Fashion show

Fashion designers seem to be the worst of the lot when it comes to creating offensive beauty moments. Who has an "African- Inspired" with no black models in sight? Valentino took the cultural appropriation up a notch by making the all white model cast sport cornrows on the runway.  The brand description of the Spring/Summer 2016 collection as "primitive, tribal, spiritual, yet regal" also contributes to the ignorant perceptions of Africa as a continent characterized by underdevelopment and backwardness only.
Moment 3: Only 3-4 dark skin tone shades available in the Marc Jacobs Remarcable Foundation line.
Many women of colour were confused and disappointed by Marc Jacobs Beauty, when makeup artist, @mannymua733 shared this photo of samples he received from the company. Arguments erupted in his comments as people tried to dismiss valid concerns from women of colour about the lack of diversity in the shade range as "complaining" and "negativity".  Although there are several brands like Iman Cosmetics, MAC cosmetics, Black Opal Beauty and Black Radiance that do cater to women of colour, this exclusion of darker shades contributes to the myth that black women have no spending power which is false. It also sends an unfortunate message to women with melanin-rich skin that they they are an afterthought in the beauty industry which is not okay! Here's hoping that Marc Jacobs beauty listens to their potential customer base and leaves offensive beauty moments like this in 2015.
Moment 4: Cosmopolitan includes mostly black women in examples of "beauty trends that need to die"
Cosmopolitan came under fire in April, when they compiled a ridiculous list of beauty moments that "needed to die".
[embed]https://twitter.com/writersofcolour/status/583551318947569664[/embed]
Every single photo used to show "gorgeous"  trends used only white women and celebrities as examples with the exception of Nicole Ritchie who is a biracial woman.
Now taken down from the site, the post caused quite the stir as mostly black models and celebrities made up the list of beauty trends that "needed to die". Other news outlets, concerned citizens and the force that is black twitter compelled Cosmopolitan to issued an apology for this awful list. Here's to hoping that they stick to offering stereotypical advice to  women about the 1000 ways to please a man in bed and leave offensive beauty moments like this back in 2015.
[embed]https://twitter.com/nicolaromain/status/583750702268293121?ref_src=twsrc%5Etfw[/embed]
Moment 5: Blackface continues to rear its ugly head, this time at Milan Fashion Week
Claudio Cutugno claims he was trying to replicate the work of Emilio Isgro, an artist that creates art with bees. Firstly, the makeup is far from flattering on the models and takes away from the clothes. Secondly, how did no one suggest to Claudio that this was a terrible idea? It boggles the mind how people keep finding ways to explain blackface as creativity or inspiration. Find other outlets and stop this mess.